Michigans 43rd house district has a clear choice
Mark Ludwig has expirience and a positive vision for the future, Rachelle Smit is fixated on proving Trumps Big Lie and his fulfilling his extreme agenda.
Drive Trumpism from the GOP Before it's Too Late Elect a
common sense, experienced public servant
Reject the Big Lie!
Mark Has the experience and integrity to lead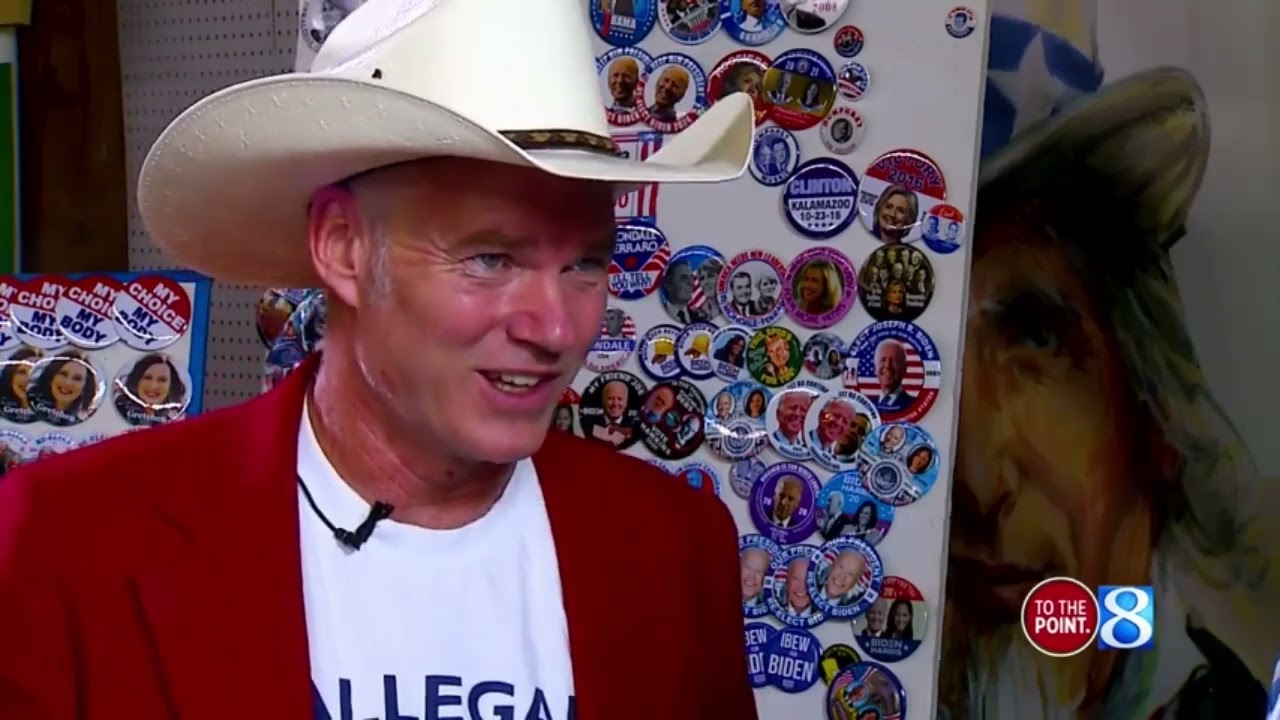 15 years service with the Allegan Conservation District helping landowners and farmers through voluntary conservation programs Treasurer for the successful Conservation District Millage providing over $450,000 annually for locally driven projects Fennville School Board 2012 - 2016 President 2016 Clyde Township Planning Commission 2012 - 2016 Founding Vice Chair - Michigan Democratic Party Rural Caucus 2017 Michigan Democratic Party State Central Committee member 2018-2022
These are my guns. They include 3 handguns and two SKS rifles. I'll be keeping them all. I support universal background checks and would consider a red flag law that fully complies with the 2nd and 4th Amendments. I believe it is far more important to limit access to firearms for those who are violent or mentally disturbed than it is to regulate the type of firearms. As a gun owner I can help Democrats craft a more productive approach to the gun debate.
My opponent's take on abortion rights is to, "protect the unborn at all costs." The fall of Roe V Wade leaves Michigan vulnerable to extremist, impractical approaches to the delicate, private and sometimes tragic situations that may result from pregnancy. Who bears the cost? Women. Women forced out of the workplace. Women burdened with children of rape or incest. Women expected to devote their lives to tragically damaged children condemned to lives of pain and suffering. All to satisfy a pro life agenda that doesn't care how women end up having to live to meet their simplistic goals. Not only will I stand tall for abortion rights, I will also support laws making parenting easier for those who take on that challenge. As an adoptive parent I also understand the challenges faced to adopt. I will be happy to support expanding adoption opportunities and positive reform of the foster care system.
When I took intro to soil science at MSU I fell in love with agriculture. Foth's "Fundamentals of Soil Science" is the book that really changed my life. I went on to get a one year certificate in Grass based Dairy Farming from the University of Wisconsin Madison Short Course and blueberry crop scouting credentials from MSU. I've managed dairy and blueberry farms and founded Sand Lily Farms when I moved to Allegan County 16 years ago. Our products through the years included cattle, chickens and vegetables. I also worked for UW Madison managing the Poultry Research Lab and have been an employee or Board Member of the Allegan Conservation District since 2008.
Agriculture needs support
Input prices are high (thanks Putin), climate disruption burned you, GOP can't solve your immigration issues. The farm community needs a champion who understands your struggle. As someone familiar with muddy boots farming, processor needs, government programs and university research I am well qualified to represent our diverse agriculture sector.
I get around. I've worked in ag, manufacturing, food service and eldercare in recent years. Some things are the same across sectors; need for more employees, need for more practical skills, need for infrastructure repair. I also see neglect of a proper climate response as that crisis accelerates. Not only are we at risk of deadly weather events, but also migration of climate refugees, disruption of food supplies and other economic disruptions. While the GOP continues to ignore climate change, the world burns in so many ways. I will be a loud voice for practical responses to this and other real struggles in our modern economy.
Smit's election objections are lies
Michigan never got rid of paper ballots. All three major voting machine manufacturers are incorporated in the US. Dominion has headquarters in Colorado and Ontario. Counting of votes took longer in 2020 at the height of the Covid crisis due to massive use of legal, secure absentee ballots. These lies are a betrayal of her oath of office as the Martin Township Clerk.